Welcome...

Shuangsheng Angle Bead Co. is a major manufacture of metal angle beads, located at Anping, Hebei Province of China.

Our primary products and services are angle beads made of various metals including galvanized steel, stainless steel and aluminum. Made with plain expanded metal or perforated metal sheets, or reinforced with flange rings.

Quality Shuangsheng Angle Beads are ideal for drywall plaster in construction and buildings. We have a choice of angle beads and corner beads that are popular with plaster uses, made in a variety of sizes and shapes.
An increasing part of our activity involves design and manufacture of angle bead machines. We research, evaluate, design and manufacture angle beads and corner beads for the leading companies in China and abroad.
Our experience of more than ten years of supplying angle bead products gives us the background to provide practical angle beads, no matter what the requirement is. We've been exporting to some countries in the world over the past few years and would like to serve more customers with good prices and products.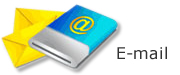 Click here to send your detail inquiries
Angle Bead Series:
Angle beads are designed for internal use and outer plaster uses, manufactured from quality galvanized steel sheet, expanded or perforated mesh. Can be reinforced with flange wings or standard beads. Materials can be stainless steel or galvanized steel
Read More >
Corner Bead Series:
Plaster beads are made in a variety of sizes and finishes. Metal corner bead is particularly suitable for using in forming straight edges and exterior corners when plastering for columns.
Read More >
Angle Bead Machine:
We also produce machine for production of angle bead and corner bead. Welcome to contact us!
Read More >